Awarded best face wash in the year its formulation was updated
Hada Labo Gokujyun Hyaluronic Foaming Wash had been renewed in 2022 and won best face wash in drug store / mini price point category in the same year. The updated version contains hyaluronic acid that adheres to the skin which makes the product more moisturizing. This is an item that we've been using continuously at home, and today I would like to share with you a YouTube review done by Tomori Arata, a famous Japanese dermatologist with over 800,000 followers on her channel.
Tomori Arata currently works at two clinics in Tokyo, while providing information on beauty and health from the perspective of a doctor, and on how to achieve and maintain beauty and health. She has written numerous books on beauty and health and is the founder of the skin care company, MediSkin.
Review by dermatologist Tomori Arata on YouTube
Hada Labo Gokujyun Hyaluronic Foaming Wash was awarded best facewash in drug store cosmetics category in 2022. This product is an updated version of HadaLabo Series foaming face wash. Hyaluronic acid tends to wash off once you start rinsing your face, and although the previous version contained plenty of hyaluronic acid, the updated one uses hyaluronic acid that has a capability to adhere to the skin even while being rinsed off. You can wash your face while keeping the moisture at an affordable price point!
Foaming wash requires a specific pump that is designed to dispense the face wash in foam, which costs more. But this face wash achieves quality and ease to use pump foam at a low price point, which I think can only be achieved by HadaLabo.
The wash doesn't strip your skin of moisture, nor does it leave a slicky texture which happens often with products containing hyaluronic acid. And although it leaves the skin refreshed and clean, it also keeps the skin moisturized. It's a face wash that can only be described as excellent, and it's no wonder it was awarded best face wash out of the whole contenders.
Why we love Hada Labo Gokujyun Hyaluronic Foaming Wash at home
Initially I started the older version for my teenage daughter a few years ago, and she loved the convenience of face wash coming out as foam, and how it keeps the skin supple on moist. Every time she nearly runs out, she asks me to get another. Rubbing and friction causes fine wrinkles and damage in the long run, so using a foam wash is kinder to the skin. If you can't be bothered taking time to make a foamy lather every time you wash your face, this product is for you.

Humidity in the UK is much lower than that in Japan, and the skin tends to dry out after using face wash, but this product contains hyaluronic acid which aids the skin to lock in moisture, you don't need to apply lotion in a rush after washing. Some facial wash I have makes me want to reach for my moisturizing lotion straight after I wash my face, but this one never does. The foam is quite lightweight, and it washes off easily.
Pros
Convenient as it comes out in a foam
Easy to rinse off
Feels moisturized right after washing
No strong scent
Cons
Not a dense foam, so some people might want to use more to get a thick lather
Might not be cleansing enough for people with oily skin.
Not enough for those expecting a scent like luxury brands.
If you're after a kind to skin but convenient everyday facial wash, this one is for you. Even when my face is a bit on the sensitive side, Hada Labo Gokujyun series seem to help me get on with my usual skin routine, starting with gently cleansing my face with Hyaluronic Foaming Wash.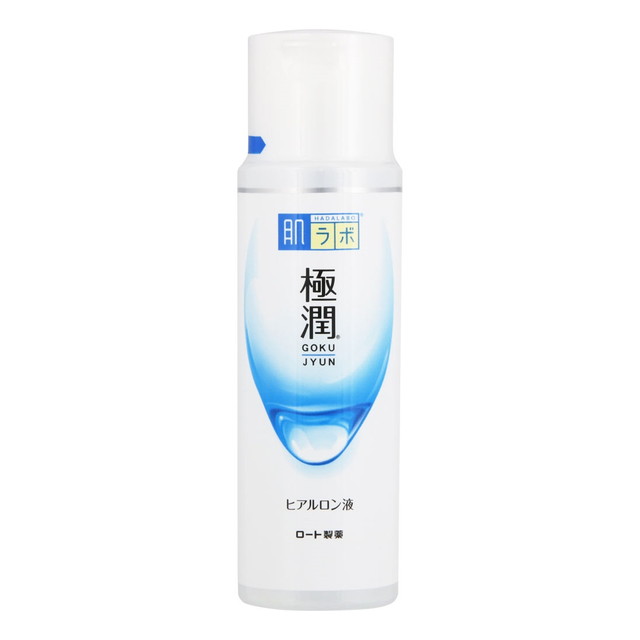 We also have Hada Labo Gokujyun Best Hyaluronic Acid Hydratin Lotion at home my daughter uses daily, which is my salvage lotion when my skin goes sensitive. I recommend you have a look at Hada Labo's other skincare lines too!