Hello. I'm Meg from Zakzakka. I'm a mum of two girls, living in Japan. I'm also a licensed interpreter (National Government Licensed Guide Interpreter). Let me interest you with some articles all the way from Japan.
They are from a website called Baby Dot which has 10 million page views/month! So popular, isn't it?!
Enjoy!
Zak Zakka is now collaborated with BABYDOT which introduces  the lives of Japan's child-rearing generation! It has 10 million/month page views.
The original content is from BABYDOT.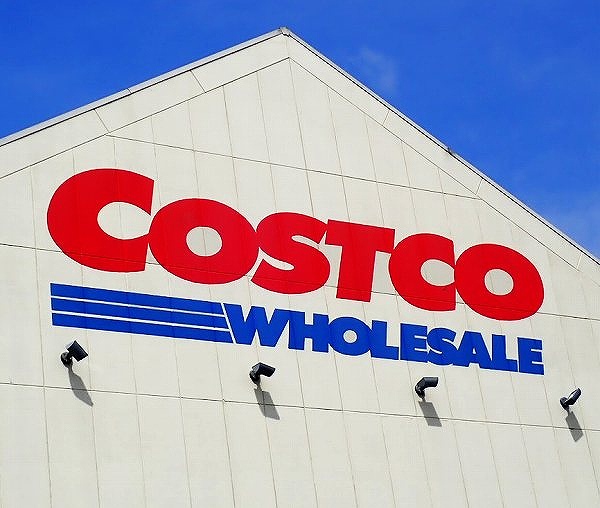 I'm a writer and needless to say, I'm a beauty addict, obsessed with reputable skin care products. I often watch YouTube as it is a good place to find product reviews. That's how I found a great channel by Tomori Arata who is not only one of the most beautiful dermatologists in the world, but also a top beauty YouTuber in Japan. 
Tomori Arata

-born in 1978
-a Japanese dermatologist, physician and beauty queen (the first runner up in Miss Nippon 2004)
-a founder of the skin care company, MediSkin
-a mother of three children

Yes! She is the woman who has it all! She has worked within numerous media including TV and magazines. Her YouTube channel is popular among women of all ages with her beauty and accurate information based on her professional knowledge. The products she introduces on her channel quickly become high in demand. Are you interested? Then check this out (with English subtitles):
She talks about a couple of products here, but I am particularly keen on using Melano CC!  So, as a beauty addict, I looked it up in detail.
Melano CC (Rhoto Pharmaceutical Co., Ltd.)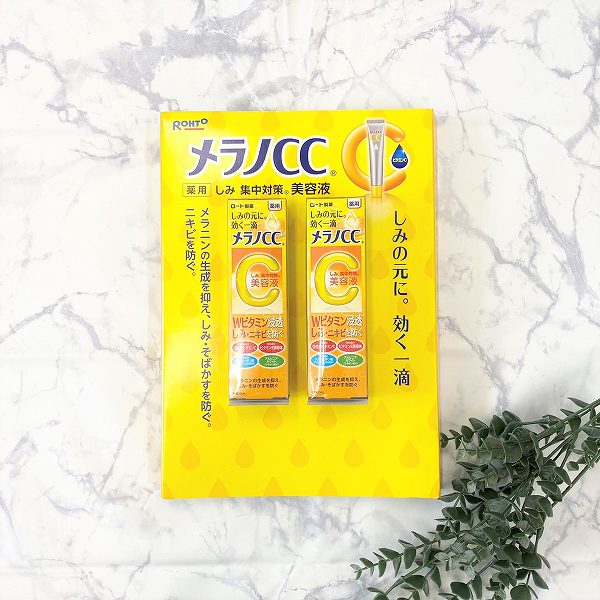 Product Name:                 Melano CC Age Spot Beauty Essence
Package Quantity:             20ml (0.7 fl oz)
-Benefits-
The official website of the product says:

The serum suppresses melanin production and prevents spots and freckles. Prevents acne, skin irritation, and skin roughness. Prevents burning after sun and snow exposure. Tightens and cleanses the skin. Conditions the skin. Keeps the skin healthy and hydrated. Suitable for sensitive and oily skin.
Wow! So many positive effects!
-How to Apply It-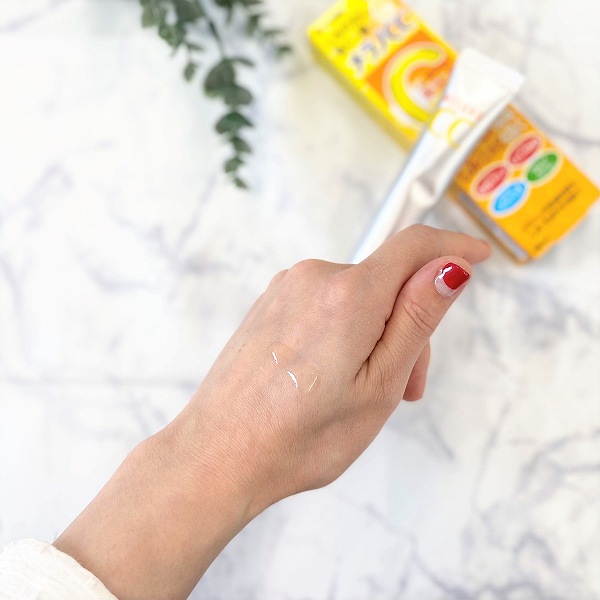 The texture is watery, rather than gel-like.
After cleansing and toning your skin, take an appropriate amount in the palm of your hand and apply to the area of concern or the entire face.
If you use 4 to 5 drops once a day, the product will last about 5 - 6 months, which means that if you buy a set of two, it will last you a whole year!
 -Everyone's Buzzing About It-
てかコストコにメラノCCあるの知らなかった😳そりゃ買うよね😳

— あぴぺろ🍭𝕒𝕡𝕚 🐶🐻🧸 (@nhnmatak) March 16, 2021

"I mean, I didn't know Costco had Melano CC serums. How can I resist buying some" - Apipero
家族が徒歩通勤してたらこめかみにシミができたのでコストコでメラノCC買ってみました。ネーミングがいいね。効きそう。 pic.twitter.com/rj29koW9F0

— ぷーちゃん🌔 (@poopoodesu) March 27, 2021

" A member of my family walks to work every day and has got a spot on her temple. So, I bought a Melano CC serum for her. I like the name. It seems to work well." - Pooh-chan
It does sound promising! 
Wrapping Up
!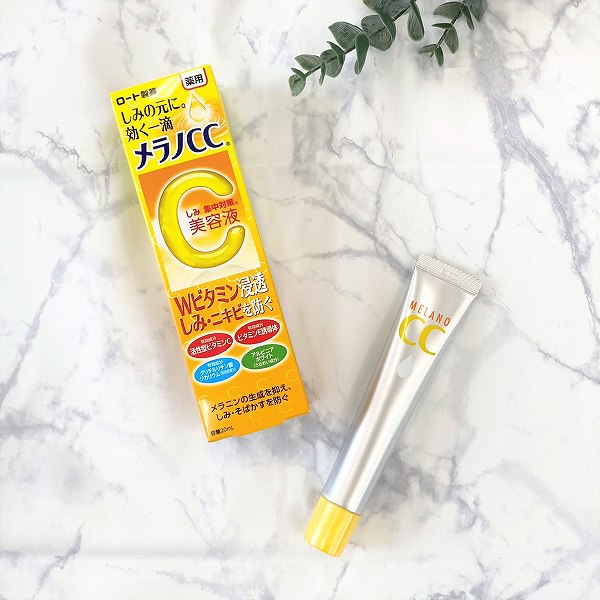 Melano CC Age Spot Beauty Essence is highly used and recommended in Japan, by doctor, beauty queen and influencer, Tomori Arata. She says that it is effective on people with oily skin and pores, or those with sagging skin!
Melano CC also has another version named Melano CC Medicated Stain Concentration Premium Serum, but please note that this is a different product.  The one Dr. Tomori introduced on her You Tube channel is Melano CC Age Spot Beauty Essence !

I hope I've widened your beauty product horizons and help you on your quest for healthier skin!  Whether you're already a Melano CC user or not, be sure to check out Zakzakka!