The most amazingly designed Eco bags are on sale at Zakzakka! 
Small and cool but with big capability, I give you the 'Shupatto' Eco bag!
Hello. I am Kay from Zakzakka and I live in London. I am fascinated with useful and well designed items. I'm always on the look out for something new. 
Here, I picked up an article which I am really interested in; a cool Japanese eco bag. I have never seen this type of eco bag in the UK, yet.  I hope you like it too!
Zak Zakka is now collaborated with BABYDOT which introduces  the lives of Japan's child-rearing generation! It has 10 million/month page views.
The original content is from BABYDOT.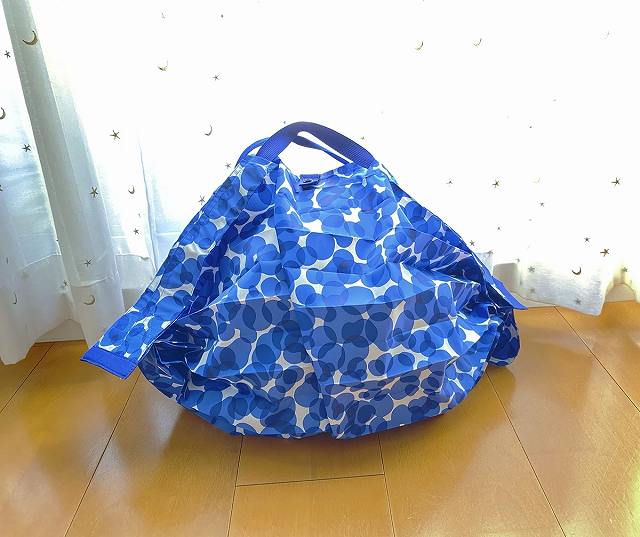 Hello. This is Masatoi from BABYDOT.
This eco bag is mega popular in Japan. The name of this bag is 'Shupatto'. 
Can you believe 700 million of them have been sold in Japan so far? Crazy, right?!
MARNA shupatto!
I like trying out new items, so I bought the Medium sized bag this time as I already own the large and small sizes in the older version of the bags.
The renewed Shupatto bags are much thinner and lighter! 



Name : Shupatto compact bag M
material : polyester
Total weight up to: 5kg
capacity : around 15L
size : Unfold 14×12inch、fold 2×3inch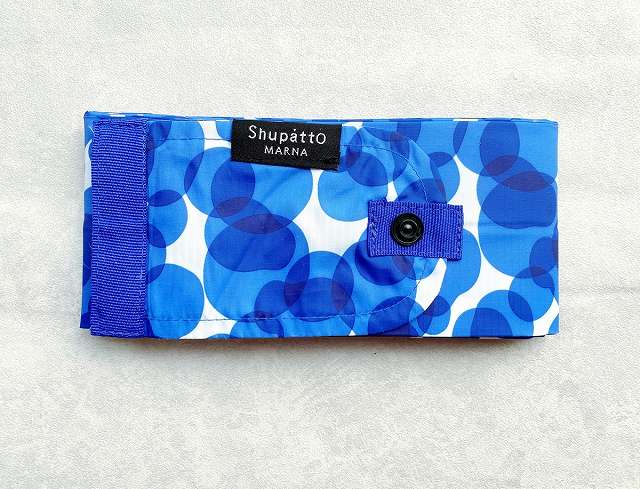 It comes like this;  very flat.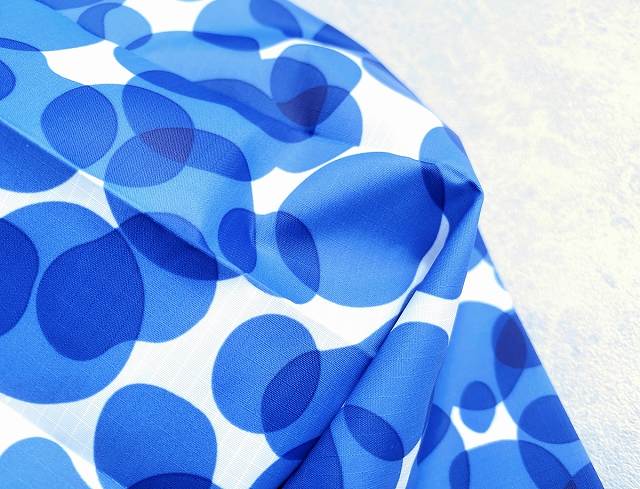 The new material is called ripstop (rip and stop). You can find this material in a lot of outdoor products. It's lighter and stronger.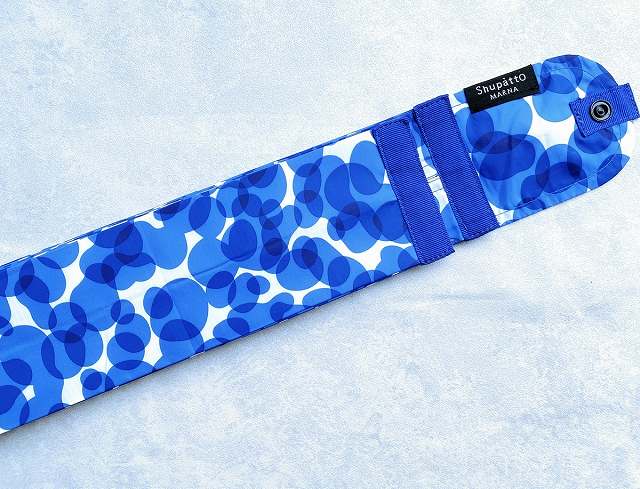 Personally I feel the buttons and edges appear stronger than in the previous bags. 
In the previous S sized bags, the edges would loosen after using the bag a few times.
It looks like there is nothing to worry about this time. 
When it's folded, it's so small and compact. It fits right in the palm of my hand!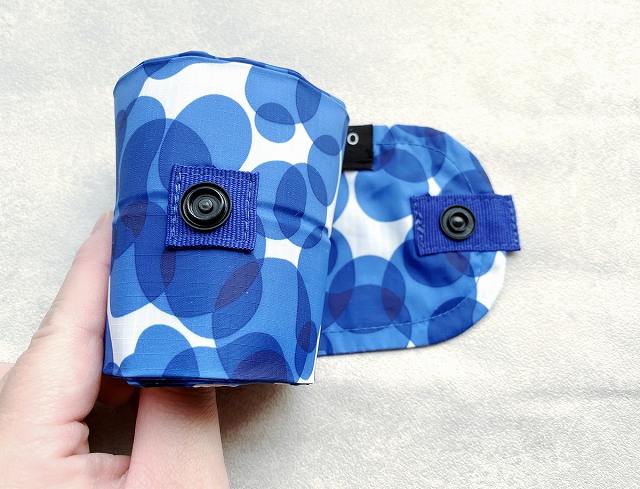 When you roll it up it can be closed easily with the snap button…
Drumroll…. Ta-da!! It's so petite.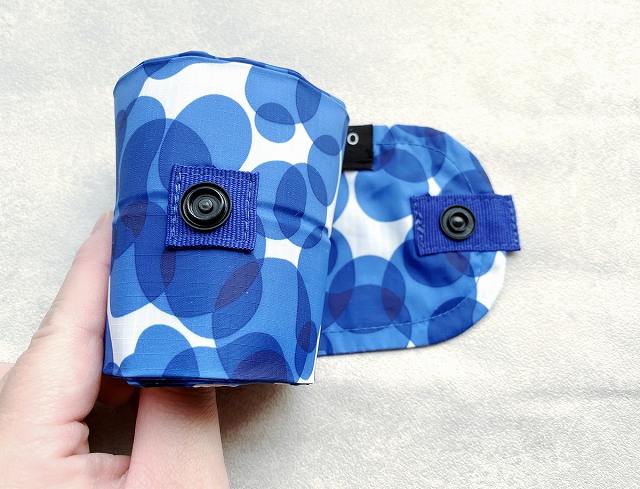 It's definitely a plus! A simple pull & roll & button up. It's easy.
The size of the folded bag is smaller than your hand.
You can pop it in your bag for those 'spur of the moment' shopping trips, taking the stress out of unexpected shopping. It's so light, you will forget you even have it on you.
友達にシュパットが流行っているよと教えてあげたら
即買いでした^^
Lサイズを買ったんだけど、使い勝手がいいと喜んでいたから自分用にも欲しくなって・・・
品物がいい感じに収まるらしい^^https://t.co/URvO5fvr16#シュパット

— jjsan (@lionain) November 24, 2020
I told my friend that Shupatto is getting popular so she immediately purchased it. She was so happy as the large size was easy to use. I really want it, too. It fits everything I need, nicely.
Let's look at how much it can hold: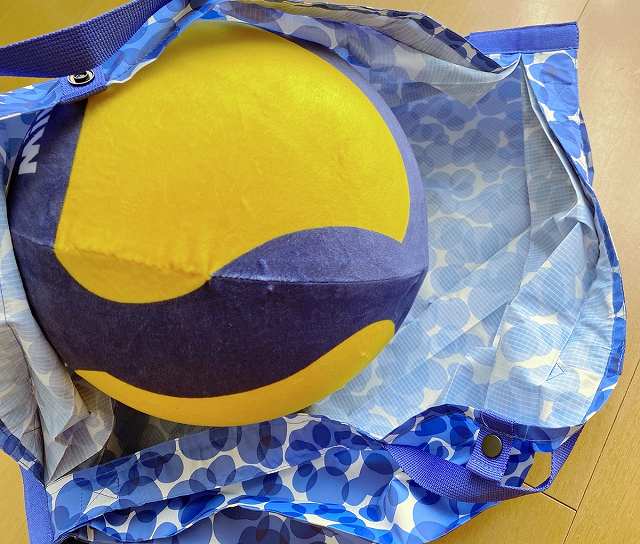 I put a 12" cushion ball in
It's just big enough.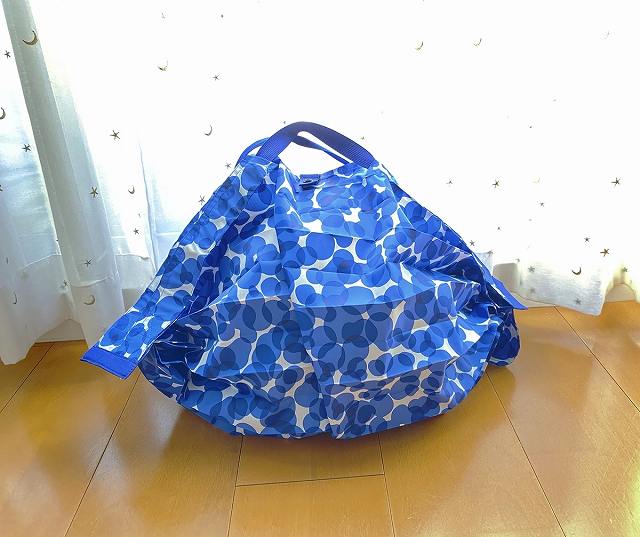 I put the ball in then buttoned it up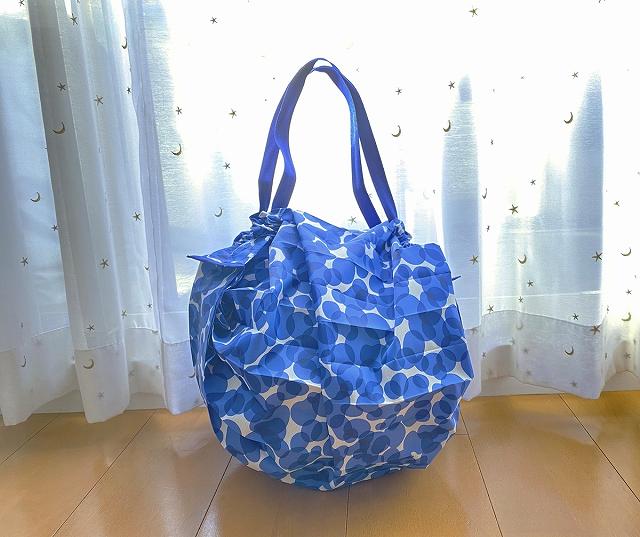 Pull the band, then it becomes a bag!
It's easy to quickly pack your shopping, even when the till is busy.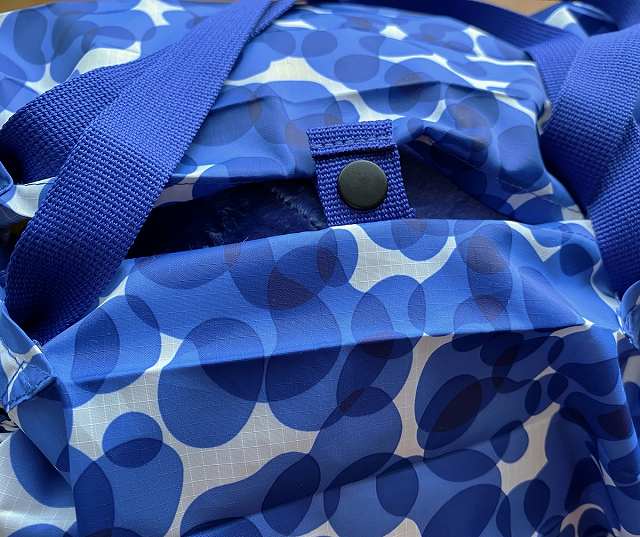 The best part of the renewed design is the button at the top.
The previous Shuppato did not have this button which let my shopping fall out. Even when I rode my bike, the shopping would fly about inside the bag and make me lose my balance… But not anymore. 
The simple addition of this one button has made a massive change.
I personally love the blue pattern called 'umi'.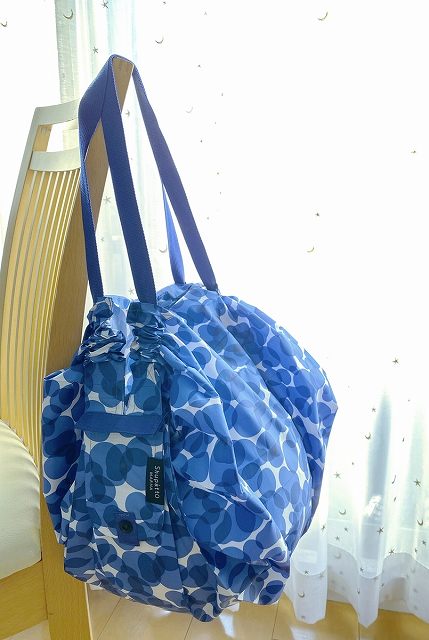 'umi'means 'sea' in Japanese.
There are plenty more colour patterns to choose from, here!
All in all, an eco bag is a good and handy shopping secret. The best part of this bag is it's hassle-free folding!
I'll absolutely buy different sizes & colours to have for different occasions. 
If you are looking for more colours, there are more available at Zakzakka.
The original content is from BABYDOT Japan


Introducing the Lives of Japanese Parenting Families
Popular Website with 10 million page views/month!