Hello, I am Hiromi from Zak Zakka. 
Touching up eyebrows is key to framing your entire look. 
Zak Zakka offer the best prices for cosmetics and must-have items. So, allow me to introduce you to a Japanese Blog which has caught my attention recently, it's about a trendy eyebrow palette and how easy it is to use. 
Zak Zakka is now collaborated with BABYDOT which introduces  the lives of Japan's child-rearing generation! It has 10 million/month page views.
The original content is from BABYDOT.
~~~~ 
Hello, this is Ally from the BABYDOT editorial department! 
KATE's Designing Eyebrow Powder 3D is ranked as one of the best price cosmetics in various magazines. 
The first impression of your face is your eyes!
The eyebrows, in particular, can significantly change the look of your face. I would like to recommend one of the bestselling eyebrow palettes which has been trending for many years. 
KATE Designing Eyebrow Powder 3D 

Colour 

EX-4 LIGHT BROWN

EX-5 BROWN 
First, check the texture as well as the colour of the eyebrow powder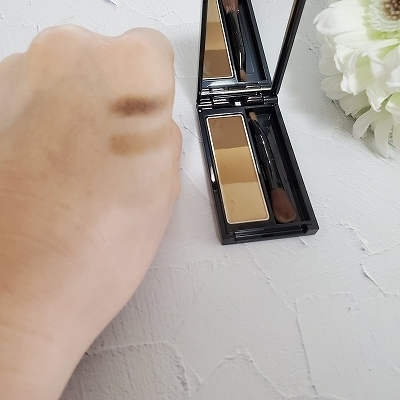 I tried the most popular colour palette, the EX-4 LIGHT BROWN, for creating natural and beautiful looking eyebrows. The palette is available in a variety of moderately light brown powders. The powder is very smooth and if your hair is a lighter brown then it should match perfectly.
How to get your dream eyebrow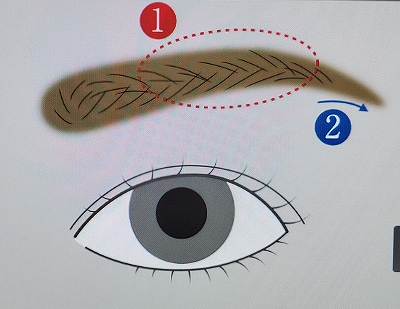 Apply to the centre of the eyebrow while mixing the darkest and middle light brown powders to get the colour you want. The top of the eyebrows should be a light natural tone. 
Draw a slightly darker gradation from the centre to the end of the eyebrow. 
The light brown palette can be blended on the sides of the nose to create a shadow effect.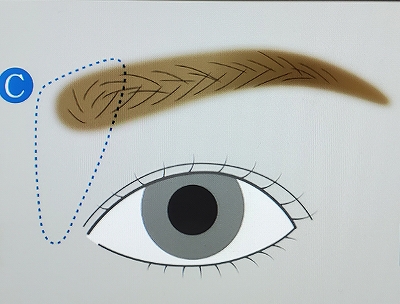 Comes with a beautiful brush!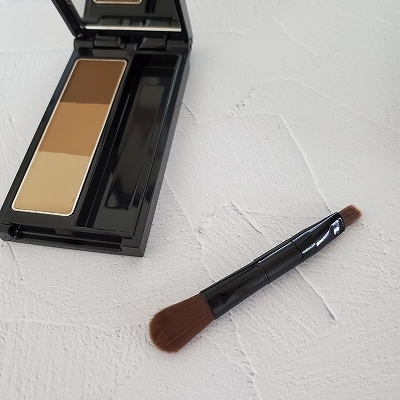 It also comes with a fantastic brush. The brush is surprisingly smooth and soft. Its slanted fine tips make it easy to draw in eyebrows and the thick brush is designed to make the nose shadow look natural. 
The number 1 in eyebrow cosmetic sales for 14 consecutive years! 

Can you believe that it has been the best-selling eyebrow cosmetic for 14 consecutive years from January 2006 to December 2019. 
The product is extremely popular, and most importantly it has many loyal customers, as such it has been featured in many magazines. 
⑤KATE アイブロウ
デザイニングアイブロウ3D EX-5
言わずとも知ってるであろうアイブロウ自眉が既に濃いので今まで眉毛に対して何もしてこなかったけどこれを買ってみてあっ眉毛ってこんな違うのかと実感YouTuberがノーズシャドウとしても使ってて最近時短で使いだしたらめっちゃいいナチュラル pic.twitter.com/SOi4iuKSAB

— まいさ (@5osanjkmy) December 24, 2019
KATE Designing Eyebrow Powder 3D 
EX-5 BROWN 
My own eyebrows are already dark, and I've never done anything to them before but I realised how useful this eyebrow palette is for giving them a more natural look.  One YouTuber uses it as a nose shadow as well and recently I've started using it because it's so natural. 
【 アイブロウ 】

❥ KATE
デザイニングアイブロウ3D
EX-4 [ ライトブラウン系 ]

プチプラの中で一番大好きなアイブロウパウダー💓✨

眉毛には真ん中の色、ノーズシャドウには一番下の色を使っています!

一番上のカラーは最近あまり使わず。。黒髪の時によく使ってたくらいかな?🤔 pic.twitter.com/zSj8iGeN6S

— ❥ あ り す (@Alice__cosme) March 17, 2018
@Alice__cosme 
❥ KATE Designing Eyebrow Powder 3D 
EX-4 LIGHT BROWN 
This is my favourite and the best value eyebrow cosmetic on the market. 
I use the middle colours for my eyebrows, and the bottom colours for my nose shadow. I don't use the top colour much but I think I would if I had darker hair. 
Summary 
The colouring is excellent and is one of the best priced cosmetics on the market. It provides very natural gradation on the eyebrows and can also be used as a nose shadow. The additional brush's ease to use is another reason for its popularity. I will be buying it again and again. 
KATE's liquid foundation is also easy to use. 
KATE's liquid foundation is too good to be true! 
Introducing the Lives of Japanese Parenting Families
Popular Website with 10 million page views/month!